Competence Compassion Commitment
We recognize that all of our patients are unique and deserve to receive dental care that reflects their individual needs. Our experienced and talented team is committed to working with you and your family to create a comfortable, stress-free, and rewarding dental experience every time you visit our practice.
We are pleased to welcome you to our office, and we look forward to working with you!
Alisha
Patient Liaison and Scheduling Coordinator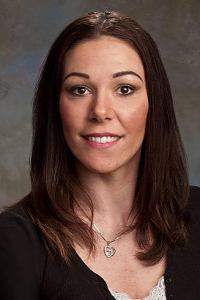 Alisha is the newest member of our team. She brings an enthusiastic and positive energy to our practice. She will likely be one of the first points of contact with our office. She is responsible for greeting patients, filing insurance paperwork, and a long list of many other tasks. She is a patient advocate and will do everything she can to ensure your experience with the practice is a positive one.
When not at the office Alisha enjoys spending as much time as possible with her son. Her hobbies include photography, crafts and sewing, jewelry making, reading, and music.
---
Allison
Recare Scheduling Coordinator
Allison is responsible for scheduling our hygienists, and keeping our recare program flowing smoothly. She is an extremly motivated and hard working individual. She stays positive and always "in the moment". We can truly see that she loves helping our patients. She really enjoys the relationship aspect of her position, and has a natural gift of putting people at ease.
---
Gina
Dental Hygienist
Gina has been working with Dr. Obman for the past year on a part time basis. She is a fantastic hygienist and well-liked by her patients. She brings a welcoming, energetic dymamic to our practice.
---
Kay
Dental Hygienist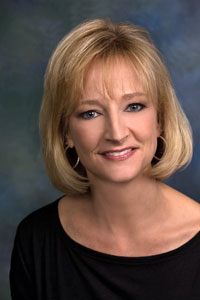 Kay is a part-time dental hygienist in the practice. She has a true passion for dentistry and dental hygiene. She is very driven in her field, and loves delivering personalized, compassionate care to her patients. She strives to help them understand how to develop and keep a healthy dentition. She really enjoys the educational aspect of her career. She is responsible for all soft tissue management areas of dental hygiene to include routine prophylaxis and fluoride treatments to various non-surgical periodontal therapies.
Kay has been married for approximately 20 years. She has two daughters and spending time with her loved ones is a priority. Her hobbies include anything to do with the water, bicycling, and cooking.
---
Tracy
Expanded Functions Dental Assistant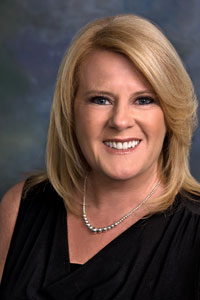 Tracy has been employed with Dr. Obman for approximately ten years, but she has just over thirty years of experience in the dental field. She has been Dr. Obman's primary assistant for her entire time in the practice. For as much experience as she has - she is still a life student. There is never a time when she has felt as if she cannot continue to learn more and further polish her skills. Tracy is currently responsible for assisting Dr. Obman, maintaining inventory, collecting records and preparing cases in our lab for diagnostic wax-up procedure. When Dr. Obman is preparing reconstructive and/or cosmetic cases for consultation and treatment planniing - Tracy works them up on the models and prepares them for presentation. In addition, one of her true talents as an auxilliary assistant is her ability to fabricate exquisite provisional restorations.
Tracy enjoys spending her days helping people develop healthy and beautiful smiles. Each person has specific needs, and she is empowered by helping Dr. Obman create a treatment plan that's right for them.
On a personal level Tracy has been happily married for 25 years. She has two children and enjoys staying active.
---
Tiffany
Expanded Functions Dental Assistant
Tiffany's responsibilities include fabricating provisional and/or interim restorations chairside, assisting Dr. Obman during procedures, maintaining sterilization, and the coordination of laboratory case flow. She is an extremely talented clinical assistant exemplifying the artistic skills needed to do her job at an exquisite level.